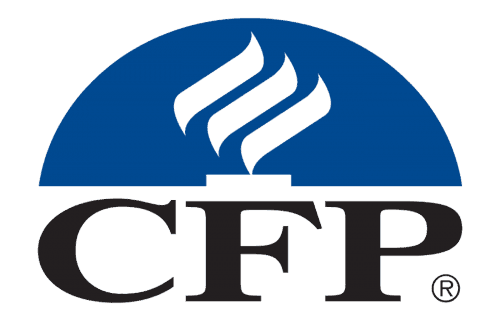 At work
Gary has worked in financial services for nearly 30 years. Today, he is a Chartered Financial Planner, a Chartered Wealth Manager, a Certified Financial Planner and a Fellow of the Personal Finance Society; very few financial professionals hold all four esteemed accreditations.
Gary's expertise lies in retirement planning. Namely, helping people to prepare financially in order to enjoy the aspiration-driven retirement they deserve.
Gary is passionate about helping people plan for their future so that they don't have to worry about either end of the financial spectrum: running out of money, or dying with too much.
Rest & play
Gary is married and has three children. Outside work, he loves to keep fit with his two favourite sports: golf and cycling. You can also often find him walking his two dogs.
Gary also owns a Motorhome, and loves travelling round in it when he gets the chance.
The important stuff
All regulated financial advisers must be authorised by the Financial Conduct Authority (FCA) and therefore appear on their register. You can find Gary's entry here.
Furthermore, all advisers must have an up-to-date Statement of Professional Standing (SPS). This shows they are suitably qualified. You should be wary of any advisers who refuse to provide copies of their SPS. You can click here to view Gary's.
Likes
Family
Friends
Travelling
Motorhoming
Golfing
Dislikes
Social media
Brussel sprouts
An interview with Gary
What do you love most about your job?
"The best part of my job is catching up with clients a year after retirement. It's great to hear all about what they've been up to."
What has been your proudest moment as a Financial Planner?
"Helping my mother and father create a retirement plan and seeing them enjoy their wealth in retirement."
Which client case was your most memorable?
"Creating a financial planning strategy for a relative who is receiving care."
What Gary's clients say
Gary sorted out my pension by tailoring it to my own specific requirements. Until then, it was with large organisations and I really felt out of control with it. He explained technical financial terms well and I felt that he was not happy until he knew I fully understood all aspects of the business. There was no pressure from him and I always felt very confident that he was doing the best he could do on my behalf. He is fully qualified, takes pride in his job and in my opinion is impeccably trustworthy. His team is also very efficient, keeping me advised on all aspects of our business.
A client since 2009
I was recently widowed and wanted to simplify my financial affairs for my children should anything happen to me. Gary was very understanding of my needs and dealt with me patiently and in a simple way. I believe the products he recommended will benefit me.
A client since 2016
Redundancy required a re-think of my finances and future planning. Gary set up an investment portfolio following a detailed discussion, including provision of advice that met our needs. I am very pleased with the overall return over the last six years, balanced against the level of risk we were prepared to take.
A client since 2012
Gary has developed a structured plan to ensure our funds will last in retirement. We are now deciding when to retire or reduce to part-time employment.
A client since 2010